Discover our variety of pillow machines to make quality pillowcases in your textile factory. We have 4 types of pillow machinery in this line:
ARA-TRI Pillowcase Machine
EPSILON V Pillowcase Machine
EPSILON W Pillowcase Machine
ZIPPER Pillowcase Machine
Use our variety of quality textile machines and automate your textile factory. Embark on a journey of textile excellence by exploring our extensive catalogue. Find the perfect machine that aligns with your production needs and design aspirations. Below, by clicking on each pillow machine, we have the technical specifications of each one, explained in detail:
Discover our range of quality pillow machines for your textile factory and automate your manufacturing process. Delve into our meticulously curated selection of cutting-edge textile machinery, meticulously designed to revolutionise your pillowcase production process.
Quality textile machines for making pillowcases
The textile industry is constantly evolving, and staying ahead of the competition requires innovative solutions. At Jofesa, we are committed to helping manufacturers in the pillow industry achieve higher levels of efficiency, quality, and profitability. Our textile machinery is a testament to our dedication to excellence.
If you are in the business of manufacturing pillowcases or are considering entering this market, our range of textile machinery is designed to help you succeed. Contact us today to learn more about how our machines can transform your pillows production process and set you on the path to success.
Invest in Quality, Invest in Creativity
At Jofesa, quality is our top priority. Our textile machinery is built to adhere to the highest industry standards, ensuring that each pillow that rolls off the production line meets or exceeds customer expectations. With our machines, you can consistently deliver towels that are durable, comfortable, and aesthetically pleasing.
OTHER RELATED CATEGORIES WITH PILLOW MACHINERY FOR TEXTILE INDUSTRY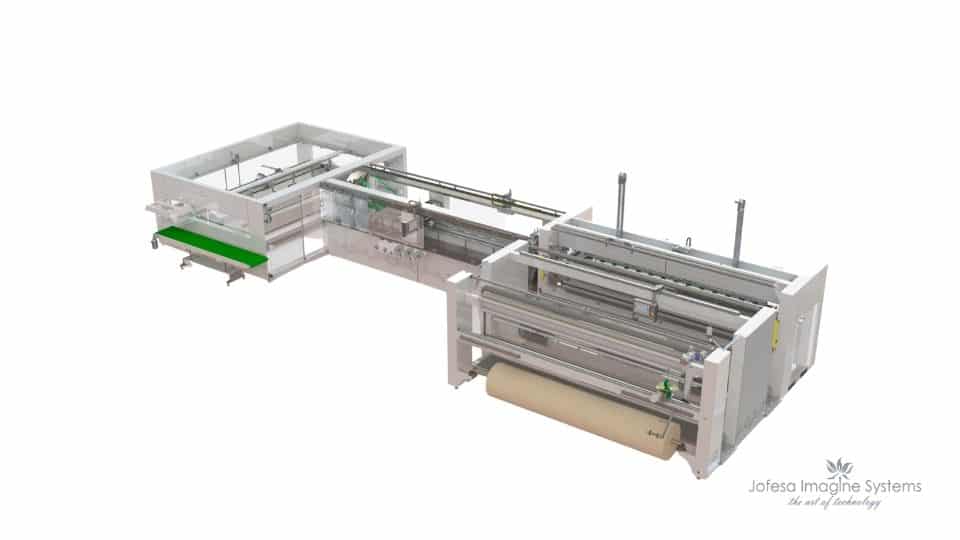 Discover our variety of bed sheet maker machines for the textile industry and produce quality sheets.⏫Producing textile machinery since 1991.
Discover our variety of textile machines for making towels.⏫ Producing textile machines since 1991 for towel manufacturer.
Discover our range of textile machinery for making curtains and blinds and automates your manufacturing process. ⏫Producing textile machines since 1991.